Kyle Quilausing
You Are One Choice Away From a Different Life
Topics:
Character Education
Drug Prevention
Motivation & Inspiration
Audiences:
Grade 6-12 Students
College Students
Teachers & Staff
Fundraisers
Fee: $5K-10K
Invite Kyle
• Former Drug Addict & Hawaii's Most Wanted
• Now Endorsed By The Governor of Hawaii
• Powerful Story of the Importance of Your Choices

Kyle Quilausing is living proof of the power of your choices.
Born in Hilo, Hawaii, Kyle's upbringing was ideal. He describes being brought up by his grandfather with wholesome family values and strong morals and ethics. After his grandfather introduced him to golf at the age of 5, Kyle quickly fell in love with the sport, dedicating every waking moment to perfecting his craft and becoming a six-time state golf champion, winning 16 titles, coming 4th in the world, and playing alongside Tiger Woods at ten years old. But after allowing his relative success to make him arrogant and prideful, Kyle was expelled from high school in his senior year, which became the catalyst for a downward spiral that eventually led him to become a 98-pound crystal meth addict, labeled Hawaii's most wanted and a menace to society.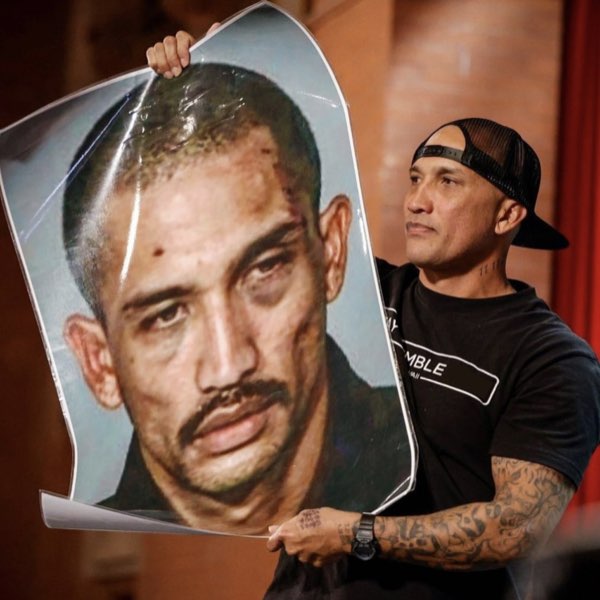 Kyle's addiction ultimately led him to spend a decade behind bars. At what might be considered his rock bottom, he dedicated himself to his sobriety (Kyle is over fifteen years sober.) He committed to doing everything in his power to better himself so he could build a legacy of youth empowerment and education upon his release.
As a motivational speaker, Kyle is engaging and charismatic; it's impossible not to smile when encountering Kyle's lighthearted nature. He shares a powerful and poignant message that you are always one choice away from a different life. As a Top Youth Speaker with a powerful story of adversity, regrets, and, finally, triumph, Kyle is on a bold mission to use his real-life experiences to educate and empower the youth in making healthy, wise choices for a productive life.
Today, Kyle, a successful businessman, and motivational speaker, champions the importance of every choice we make. He's spoken at over 200 schools in the past five years and continues to educate the youth on the life-changing power of their choices. With a vision to become the positive mentor figure that his grandfather was to him, he helps students avoid the same pitfalls that he experienced. Kyle teaches students to embrace life's possibilities, change negative behaviors and patterns, and achieve freedom through deciding to make positive choices for their present and future.
» View letters of recommendation & Kyle's clean background check.
SPEAKING PROGRAMS:
"Kyle's message is life-changing and incredibly powerful. The students love his delivery style and his message of the power of choices is critical for today's youth."
Dr. Sandra Kevinson, Superintendent
"Kyle is an exceptionally powerful speaker and his message about choices is one all young people need to hear. His message resonates deeply and leaves a lasting impression. His own challenges allow him to speak from a position of - I have been there!"
Henry D. Godwin, Principal
"Kyle was a one man crime wave, went to prison and turned his life around. Now he's doing motivational speeches for students in school. I wholeheartedly recommend Kyle to speak at any school, his message is powerful."
Mitch Roth, Mayor of Hawaii County
Invite Kyle